Our First week (only two days actually) is over and I think it went well. As you can see from the lesson plans in my previous post we really didn't have much to cover. Since my boys haven't had any kind of schooling other than Sunday school at church most of the emphasis was placed on introducing a new routine to them.
We took first day pictures. You can find the printables

here

.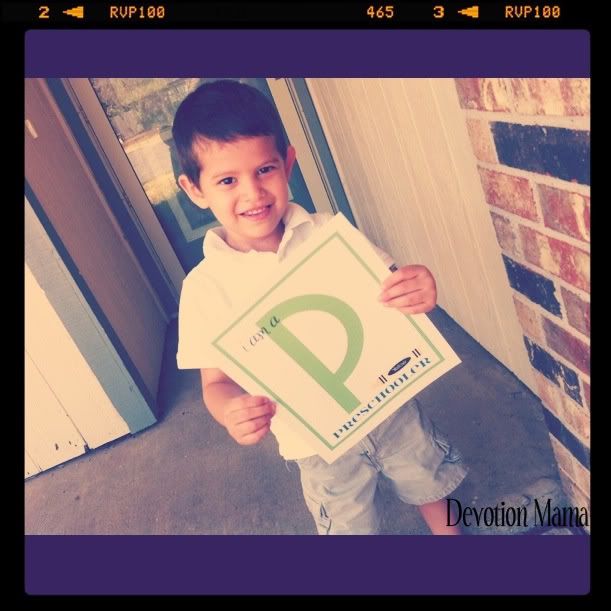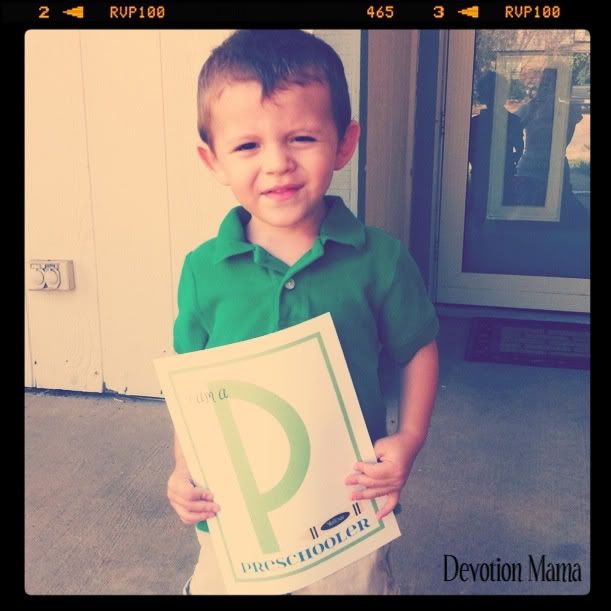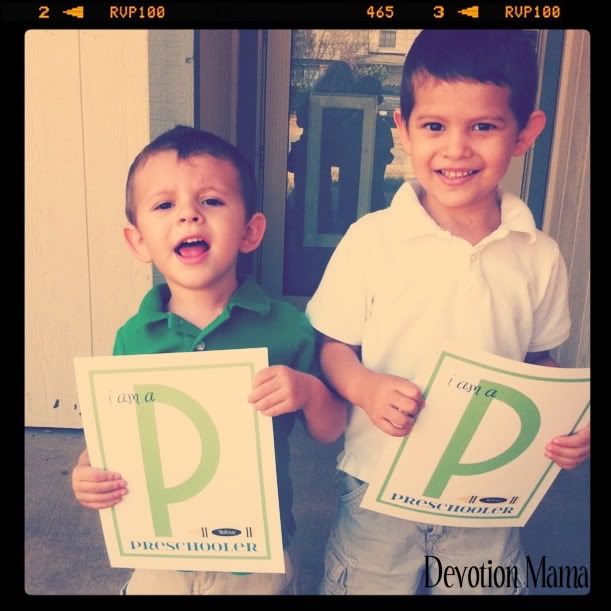 We used scissors for the first time and I tried not to freak out.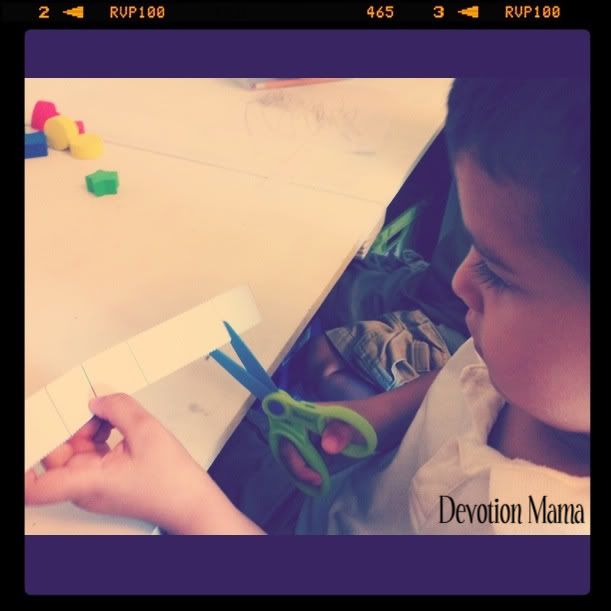 Grande caught on to patterns right away.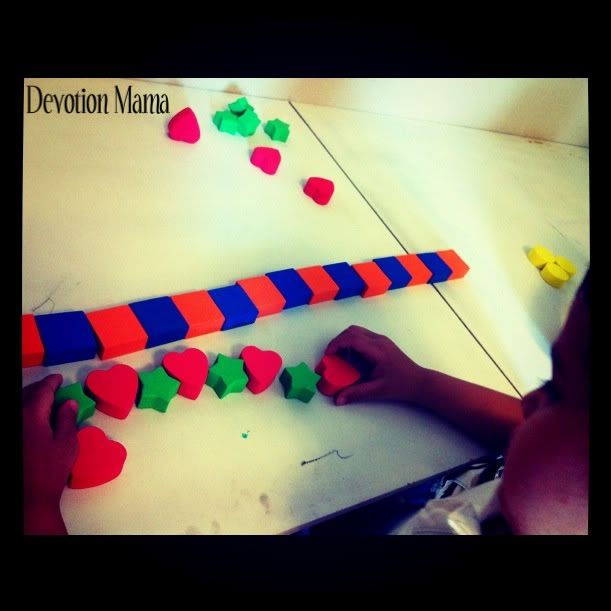 And ALL THREE of my boys sat on their mats for story time!